The Porpoises have many Purposes. The chief among them is to bring Humanity into Earth's natural higher frequencies, and therefore to enter the Multiverse, as enlightened beings. As such, the prime directive for all Porpoises is to shift our paradigm to the Offbeat. The secondary directive is based in each Porpoise Tribe's specific calling.
Also worth note, is that all Porpoises, from every rank, would like to extend a heartfelt thank you to the Peoples of Earth, for all the wonderful, tasty Fish.
What are the Medical Porpoises Purposes? To serve the Medical Purposes of the Earth, and all of mammalian life. All mammals owe our very existence to Cannabis. Our Endocannabinoid System rules over our central nervous system, and without Cannabis, we are deprived of our essence and genetic heritage.
All Cannabis use is Medical, whether or not it's realized. Just as vitamins and minerals bolster our health, so too does cannabis, whether we're consciously aware of it or not. Cannabis use takes us to the higher plane, and makes us more Offbeat. Use cannabis, "Four Medical Porpoises".
Products
Tee Shirts
V-Neck Tee Shirts
Cropped Tee Shirts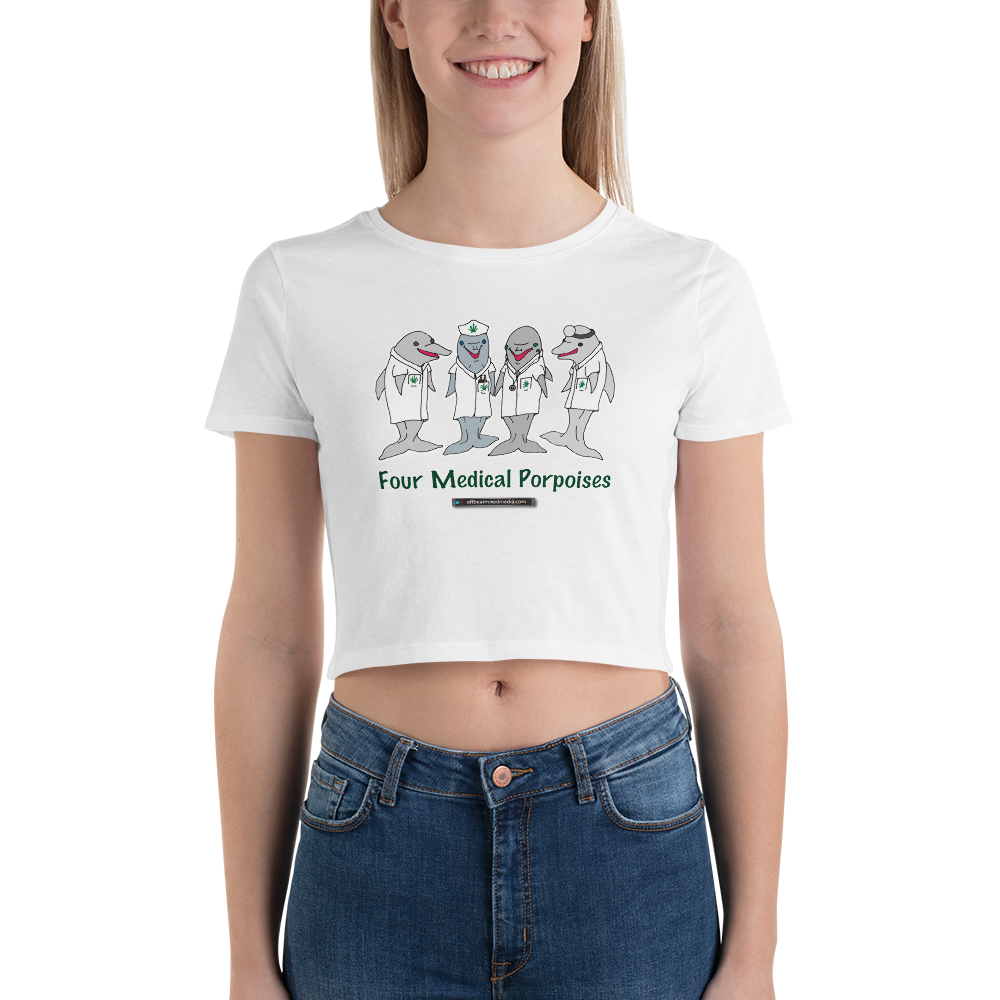 Tank Tops
Jersey Style 3/4 Sleeve Shirts
Long Sleeve Shirts
Sweatshirts
Hoodies
Jackets
Skater Dress
Sports Bras
One-Piece Swimsuit
Towels
Mugs
11 oz. & 15 oz.
11 oz. Matte Black Magic Mugs
Back Packs
Fanny Packs
Tote Bags
Cell Phone Cases
Samsung
iPhone
Pillows & Pillow Cases
Stickers