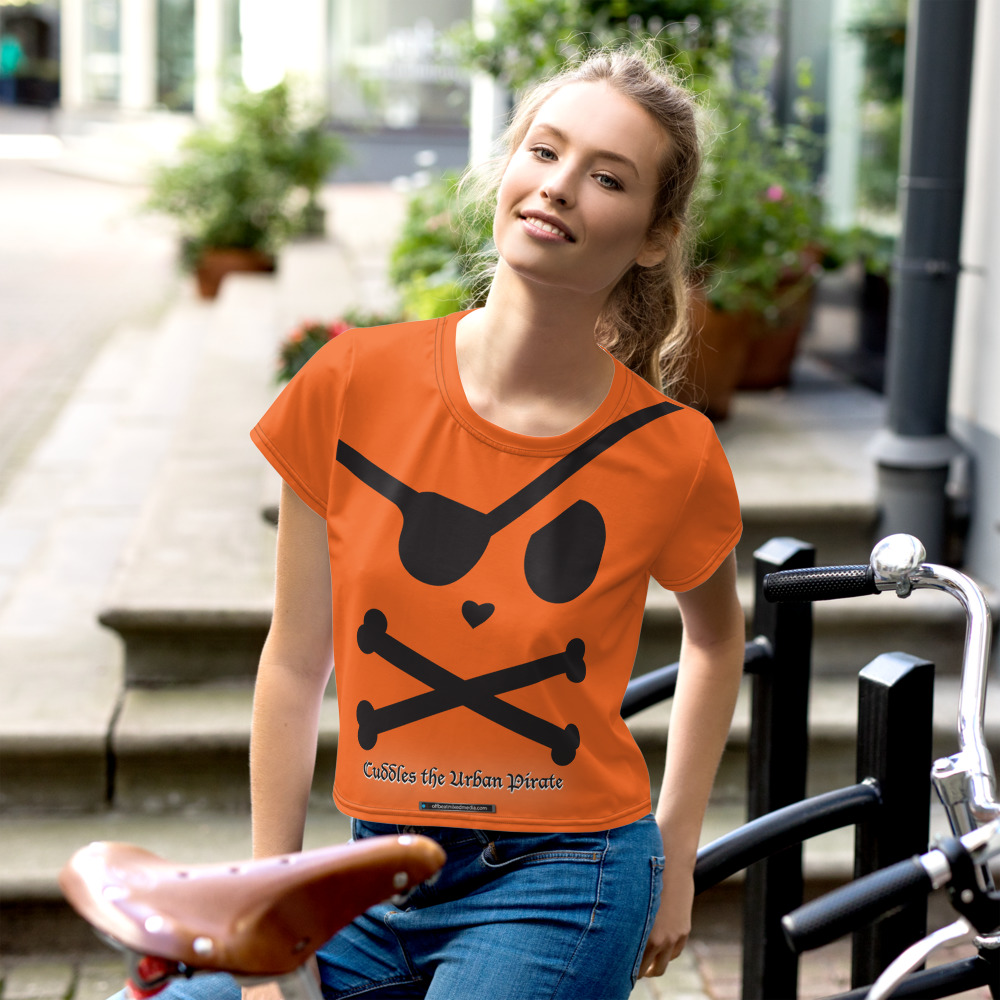 Hey Boos and Ghouls, Offbeat Mixed Media is getting in the Halloween Spirit with some great Treats – No Tricks!
Products
Tote Bags
These tote bags are perfect for Trick-or-Treating as well as everyday use.
Mugs
Warm up with some hot cider (spiced rum optional) in these mugs. The Black Matte Magic Mugs are solid black until you add hot liquid, then the image eerily appears!
Cuddles the Urban Pirate: Cuddles o' Lantern
These sublimation tank tops, tee shirts, and cropped tee shirts make great last minute costumes.
Cuddles the Urban Pirate: Jolly Roger o' Lantern
Children's Clothing
Check out Offbeat Mixed Media's Cuddles the Urban Pirate page, as well as the Official Cuddles the Urban Pirate website. Be sure to Subscribe to both blogs; Like, Follow, and Share on Social Media.