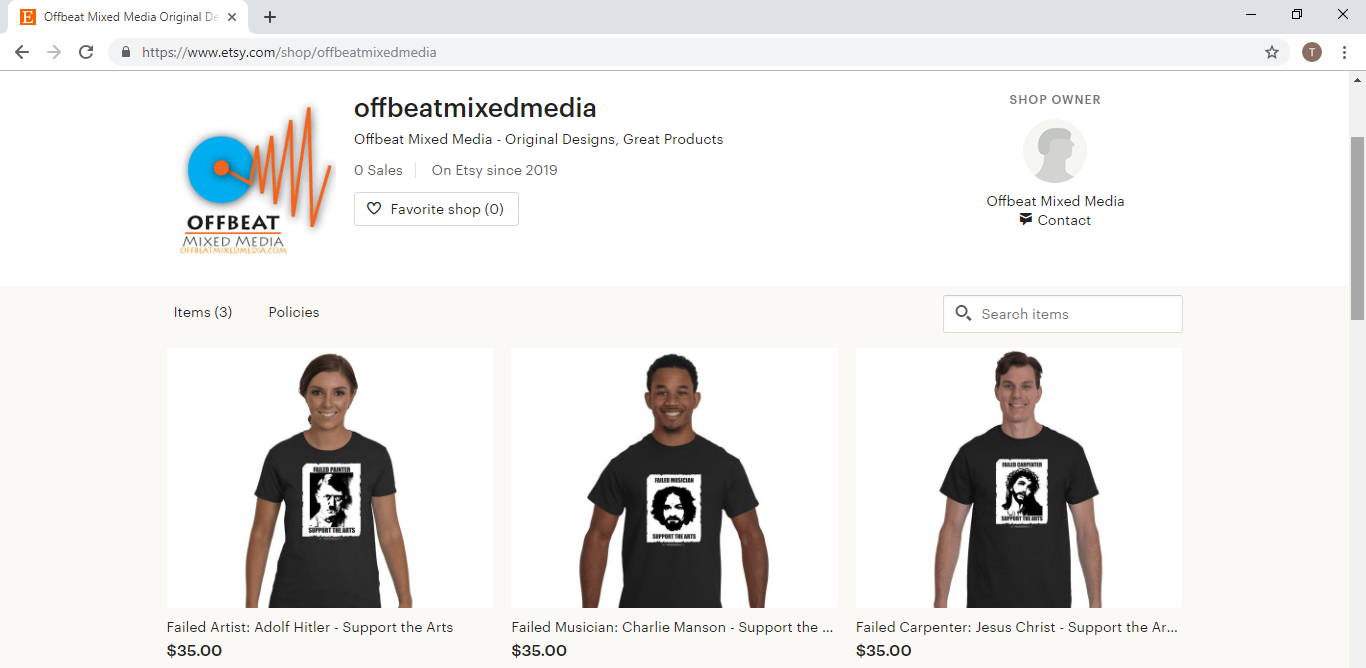 Hot Off the Press
Offbeat Finally Finds Some Support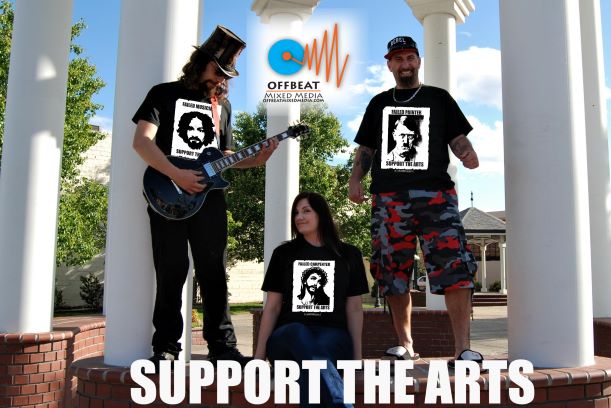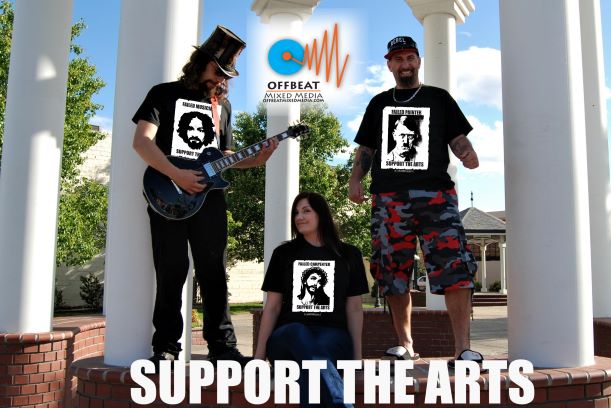 The Support the Arts Series is finally available!

We've partnered with PrintAura and Etsy to be able to offer the Support the Arts Series without being censored, as well as provide high quality tee shirts and other products. We'll be fleshing out our Etsy Storefront, so Subscribe to receive emails about updates and additions.

We're looking forward to working with PrintAura and Etsy – Our Saviors when everyone else was just Failed Carpenters!

Meanwhile, you can still find all of our other designs on our Amazon Storefront.
Site Updates
We've been spit shining our website. Check out the new Designs page to view all of our designs – just imagine them on all of your ideal products. Featuring Project Pending and Seismic City Brands with collections such as Porpoises with Purposes, Cuddles the Urban Pirate, and of course, the Support the Arts Series, there are over 50 great original designs displayed on the Designs page.
We've also designed a few fun ads to display our designs and products. Check this one about Tee Shirts out…