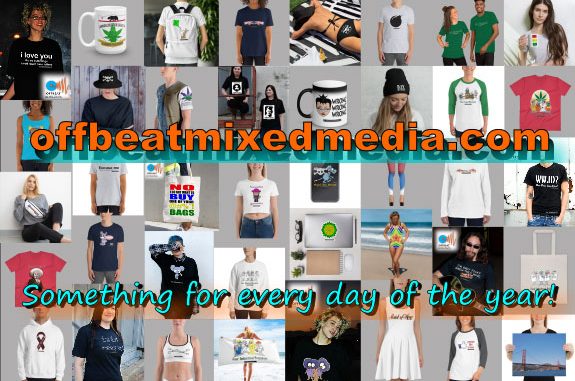 366 Products and Counting
Offbeat Mixed Media is always working for you (the Offbeat Customer). Our website – http://offbeatmixedmedia.com – is in a constant state of flux as we add more designs, products, features… While we were putting the final touches on our newly revamped SSL certified (secured) Offbeat Shop, we noticed that we had exactly 365 products currently listed.
So we added one more to cover February 29th since this a Leap Year!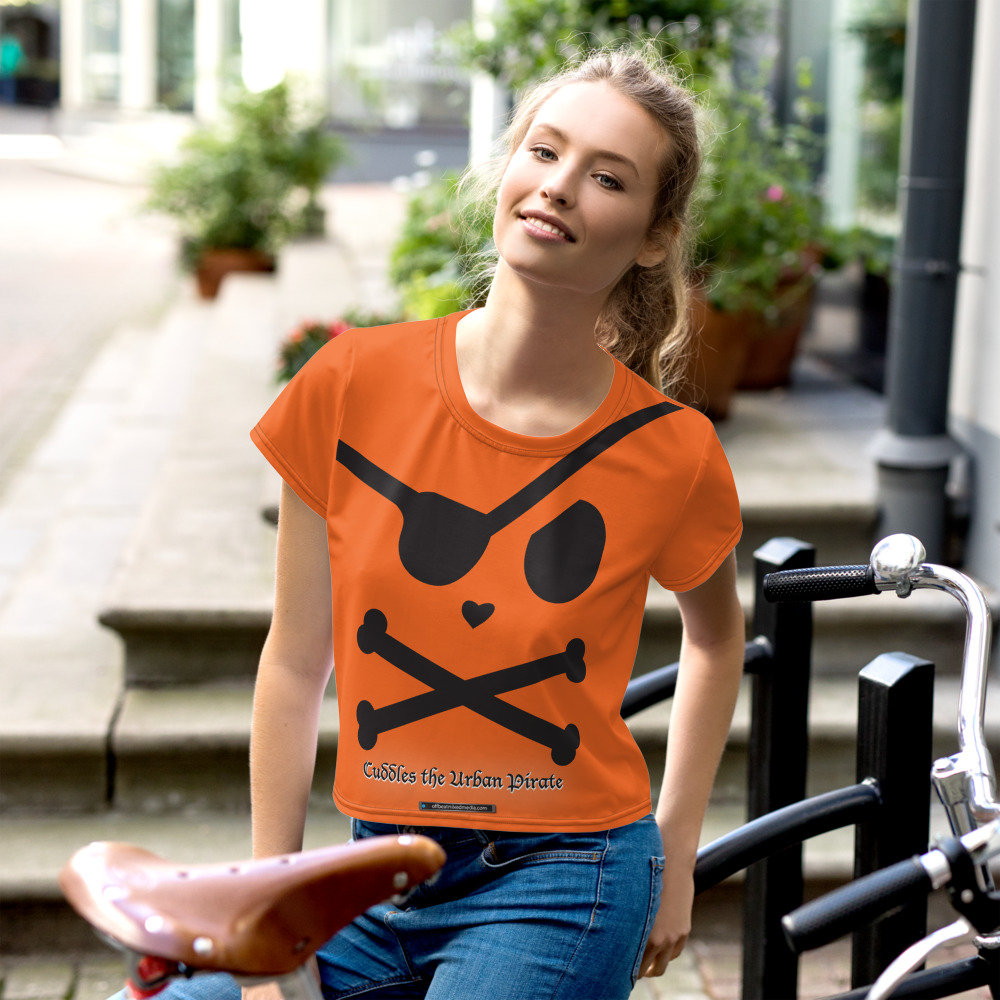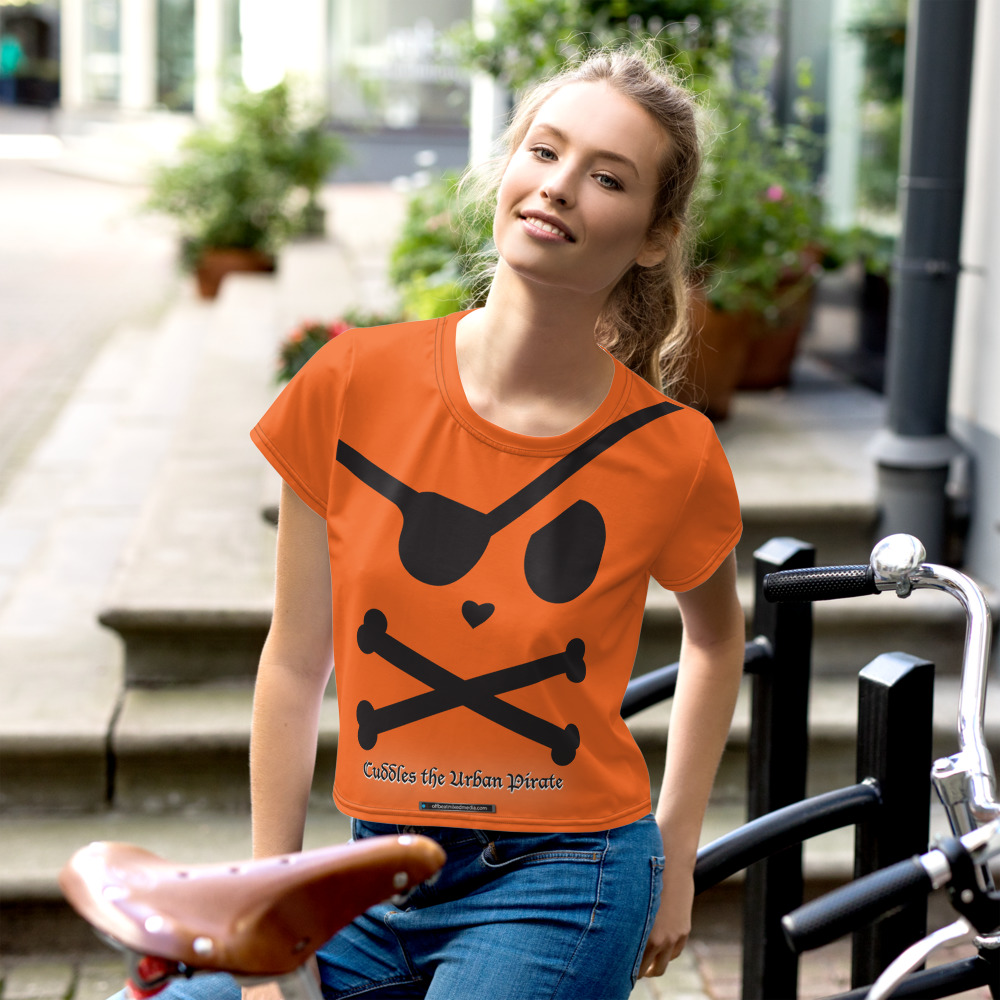 Do we have something for Halloween?!
Yeah we've got one for your Halloween!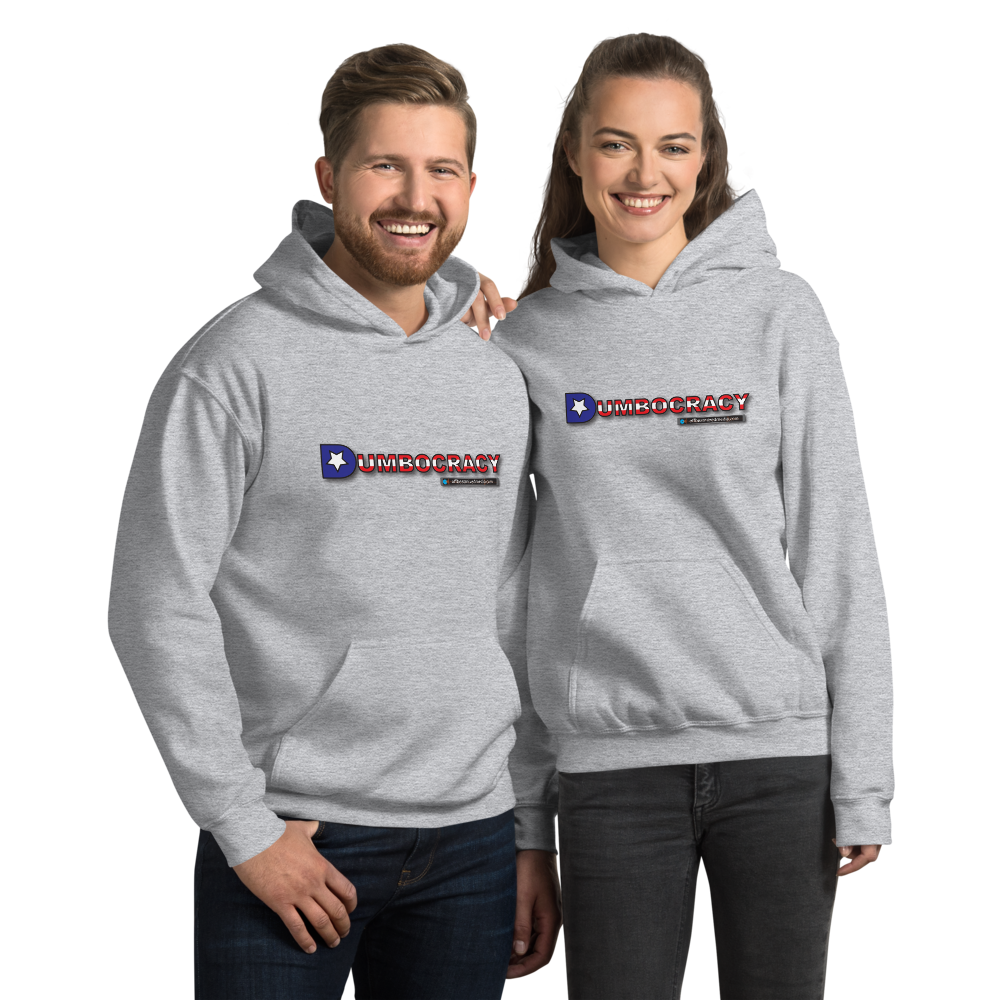 What about July 4th?
We got Independence Day too!
And before you ask, of course we've got Veteran's Day covered!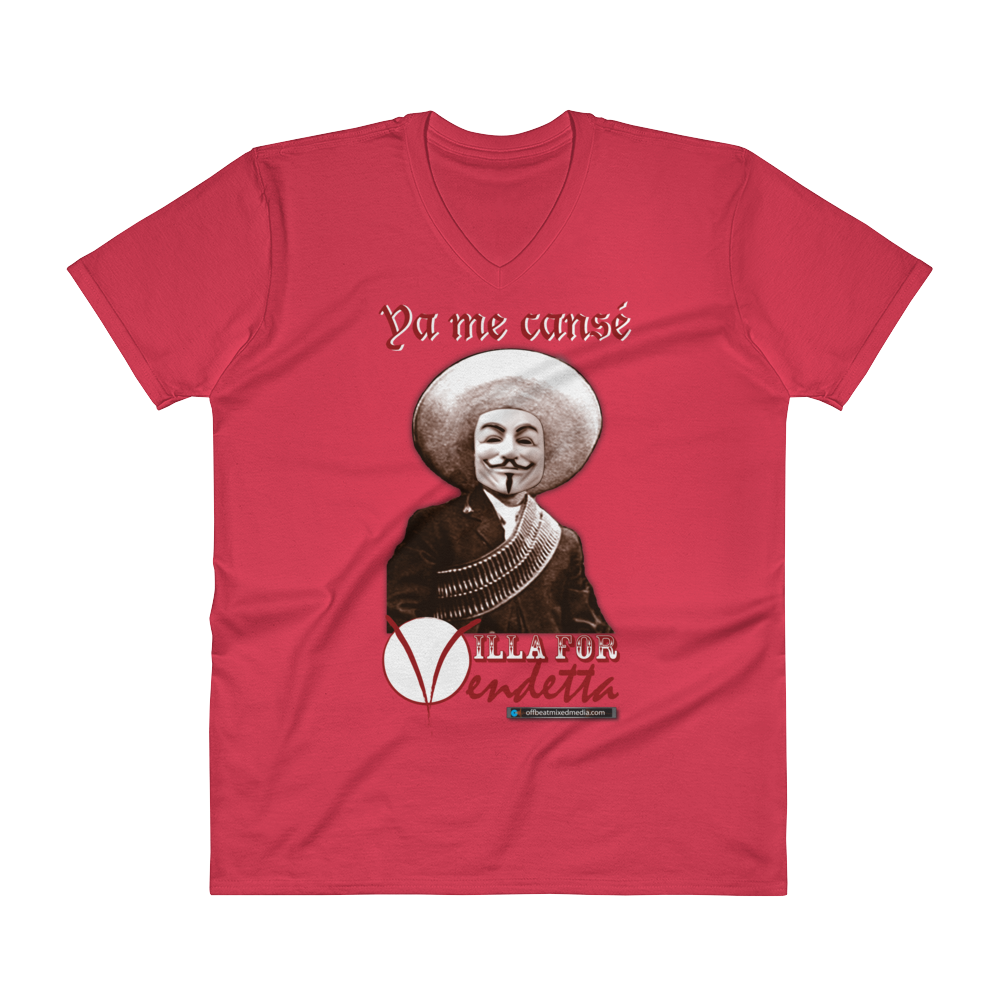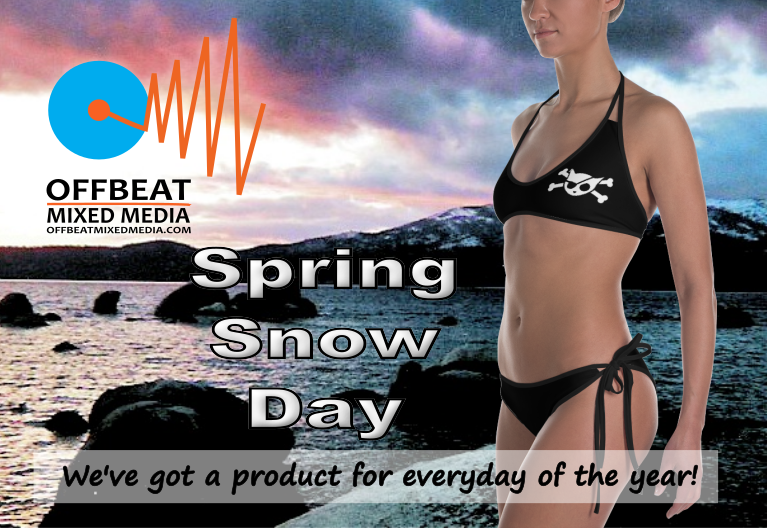 We also have Bikinis for early May snow, Hats for church, Mugs for your Mug Shot, Dresses for a Bachelorette Party on the Moon… Whatever day you are having!
You can literally buy a new product every day for a year, and we will be adding new products and designs regularly!
Here are just the designs for this week:
Don't worry if you miss a day,
everything will still be here on pay day.
Subscribe to our blog to receive news about sales and discounts, new products and designs, and general Offbeat News.
Like / Follow us and even Shop on Facebook.